ABOUT: News! Ι About Us Ι Privacy/Security
Who May Join?
Employees of our field of membership listed below. Employee groups may request credit union services by submitting a letter of request to the credit union.
---
Family Membership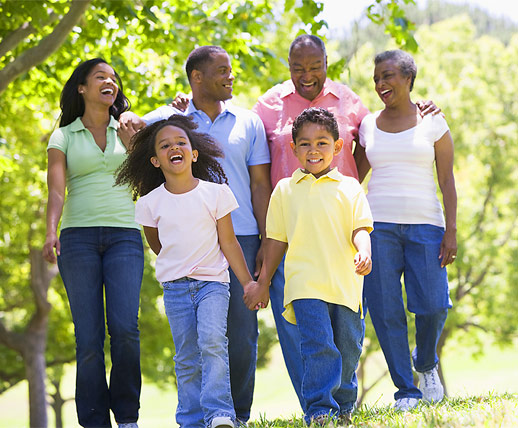 Once you become a member of the credit union, your entire family is eligible to join:
your children, married and single
your spouse
your children's spouses and members of their households
your mother and father
mother-in-law and father-in-law
brother or sister
Enroll your family at the time you join because ... once you or they join, they can retain membership for life even if you or they change employment.
---
How to Join?
Simply come by one of our offices and fill out a Membership Card. A $25.00 deposit to your share (savings) account, plus a $1.00 one-time membership fee will establish you as a member.
---
Our Field of Membership:
A & A Construction
Active or Retired Government Employees
Adaseal
AECOM Cumberland City
All About You Beauty Salon (Huntingdon)
All-Star Cafe
Allgood's (Allgood Discount Bargain Ctr, Industrial Door Manf., Allgood Salvage)
Arnold's Fabricating & Machine Shop
ASI (Ambulance Services, Inc.)
Associated Publishers
Autozone (Camden employees only)
Barsto Construction, Inc.
Belisle Machine & Tool, Inc.
Benton & Humphreys County Cable
Benton County Department of Education
Benton County Electric System
Benton County Emergency Communications District
Benton County Employees
Billy Espey Oil Company
Block City Pizza
BRBV, Inc.
Camden Exxon
Camden General Hospital
Camden Health Care
Camden Kidney Clinic
Camden Medical Clinic, Inc
Carhartt
Carroll County Electric
Carroll County Executive (CC employees)
Carroll County Government Employees
Carroll County Motors
Carroll County Propane
Cash Flow Cash Advance
Central Sales & Service
Chase Funeral Home, Inc.
Chemetall Foote Corp
Chris's Auto Repair (Huntingdon)
City of Camden
City of Erin
City of New Johnsonville
Clay Dillahunty's Tri County Motor Company
Coleman Lumber, Erin, TN
Cornerstone
Cornerstone Eatery, LLC
County of Benton
Cumberland City TVA Plant
D & B Trucking/Logging
Day & Zimmerman NPS, Inc. (Johnsonville Fossil Plant Location only)
Dilday-Carter Funeral Home
Domino's Pizza (Huntingdon only)
Durham, Nunnery & Brooks CPA
Edwards Mechanical Contractor, Inc.
Enerfab
Evans Medical Clinic
EZ Money (Camden)
First Baptist Church (Camden, Employees only)
Fourth Enterprises LLC. (Sonic Drive-In, Huntingdon only)
G&A ENVIRONMENTAL CONTRACTORS, LLC. (C.CITY)
Granges
Grime 2 Shine
GUBMK Constructors (Cumberland City)
Harmony Hill Assisted Living (Huntingdon)
Herbert Sangravl
H&H Oil, LLC
Highland Rim
H.L. Russell D.D.S
HMA Inc.
Hollow Rock-Bruceton Special School District
Hollowell Bail Bonding (Camden)
Hollowell Storage (Camden)
Hollowell Wrecker (Camden)
Home Care Health Services
Hood Container Corp.
HTP Termite and Pest Control (Huntingdon and Covington)
Houston County Employees
Huck's Store #385 (Huntingdon)
Humphreys Co. Employees
Humphreys County Utility District
Huntingdon Discount Tire
Huntingdon Health Care
Huntingdon Special School District
Huntingdon Surgical
HYDRO-GEAR
I-Mart
J&H Electric (Erin)
Johnsonville TVA Steam Plant
Jones Plastic
Josh White Landscaping
Keeton Law Office
King Concrete
Laird Collins Dozer
Lakeside Senior Living Community
Laman Well Drilling
Life Care (Bruceton)
Living Well Vegetarian Restaurant
Matheson Tri-Gas
Modern Cleaners
New Johnsonville Marine
Nicholson Eye Center(Huntingdon)
Nissan of Paris
OxyChem
Palmer Tool
Parkers Crossroads RV Park
Pest Stop
Precision Technologies
Preferred Rubber (Previously Associated Rubber)
Prince Inc.
Rea Redmond of Camden, LLC DBA Camden Chevrolet
Richardson Lumber Company DBA Waverly Wood
Rye Engineering PLC
Scarlett's Cars
Shear Designs
Signature Health Care of Erin
Slick Rollers Industrial
South Carroll Special School District
Southern Gage, Inc.
Standard Gypsum
Studio A Salon (Huntingdon)
Sunshine Boutique
Supreme Builders LLC.
Tennessee Stave, LLC.
The Jones Law Firm, Attorney at Law
The SEFA Group, Inc.
TN Magnet Newspaper
TN River Realty
Tennessee Shell
Town of Bruceton
Town of Camden
Town of Cumberland City
Town of Hollow Rock
Town of Huntingdon
Traf-Mark
Uniman (Hardy sand company)
VP Racing Fuels
Watco Company
West TN Public Utility District
West TN Machine
Whitworth Law Firm
Willis Tank Lines, Inc.
Z-Line Kitchen & Bath (Bruceton)