More Services: Member Accounts Ι Security Alerts
Convenient Payroll Deduction
Payroll deduction is one of the most convenient services of the credit union. It allows you to make regular deposits to your share account.

When you sign up, you can be sure that you're saving a consistent amount each payday...automatically...right off the top, so that it's hardly missed.

Payroll deduction can also be used to make loan payments. Your deduction is deposited into your share, or share draft account, and on the due date of payment, your loan amount is automatically transferred from your share or share draft account.

Because you're a member of the credit union family, you receive competitive dividends on your savings, paid quarterly. Regular savings through payroll deduction is an EASY way to build up a nest egg.

This payday, pay yourself first. Sign up NOW!!

We also offer...
Direct Deposit of Social Security and Pension Checks
Net Pay Deposit of Payroll
---
Other Convenience Services
Discount Tickets to Various Attractions
Debit Cards
Audio Response: 1-800-391-8868
Toll-free Phone Calls: Call us toll-free at 1-800-338-4609
Safe Deposit Boxes
Free Notary Service
Convenient Offices: We have four branch locations for your convenience
ATM Locations:
You can use your Johnsonville TVA Employees Credit Union Debit Card surcharge free at these locations. This gives you 24 hour access to your checking account. Open up your account today.
209 Hwy. 641 North, Camden Branch
20405 East Main St., Huntingdon Branch
213 Long St., New Johnsonville Branch
Teeters Market - 2269 S. Main St., Tennessee Ridge, TN 37178
Jen's Place - 40 Court Square, Erin, TN 37061
Bobby's Deli - 203 Hwy. 149, Erin, TN 37061
Casey's - 419 W. Main St., Waverly, TN 37185
Casey's - 540 Broadway Ave., New Johnsonville, TN 37134
Casey's - 30847 Broad St., Bruceton, TN 38317
Casey's - 1625 Highland Dr., McKenzie, TN 38201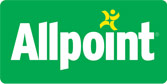 Attention JTVAECU Debit Card Holders
Good news… we are now a member of the Allpoint network providing access to over 40,000 ATM's surcharge free. Find an ATM location near you.

Area ALLPOINT ATM Locations that are surcharge free for Credit Union Debit Cards:
Waverly: CVS 408 W.Main St.
Hurricane Mills: Speedway 15852 Hwy 13
Dickson: Hucks 106 Hwy 46; CVS 122 Hwy 70 E; Speedway 506 Hwy 96 S.; Village Market 1864 Hwy 48N.
Clarksville: Kroger 1489 Madison St; Circle K 1791 Wilma Rudolph Blvd.; Family's Grocery Store 1201 Greenfield Dr.; Speedway 320 Providence Blvd.
Paris: CVS 1119 Mineral Wells Ave.; Murphy Express 1110 Mineral Wells Ave.
Huntingdon: Hucks 23 Veterans Drive
McKenzie: Walgreens 14860 Highland Dr.

Resources

Join TVAECU!
Once you become a member, your entire family is eligible to join!
Membership Page

Get Rewarded
Member loan discounts and cash for auto loan referrals!
Member Rewards